Welcome to Darkar Akitas, breeders of Champion Akitas for Show or Family companion and home to Best Puppy in Group, Best Puppy in Show, and Multiple group placing Akitas!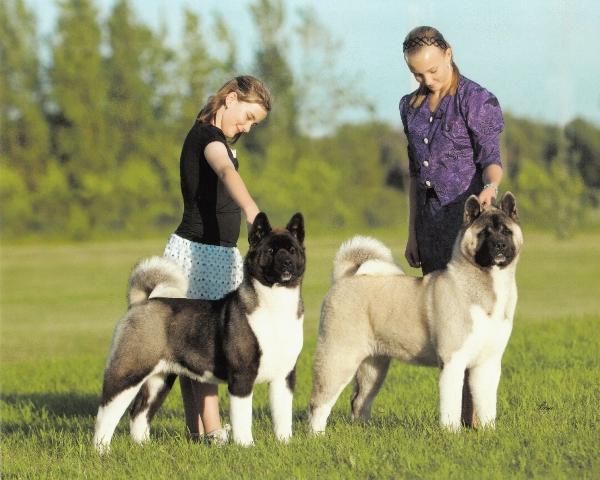 Kirsty with Ember and Leeza with Chumlee
Courageous and strong, affectionate yet aloof, the Akita has an endearing character that is both loyal and independent, with a strength and agility that are unmatched in a breed its size. Originally bred to hunt bear, wild boar, and other large game, the Akita is an excellent watch dog and wonderful companion for the family that knows and understand the breed.

Darkar Akitas are bred with the breed standard in mind, paying careful attention to breed characteristics and temperament while maintaining the look that sets the Akita apart from other breeds. For more information please read the Akita Breed Standard

Darkar Akitas At A Glance
Copyright 2019 Darkar Akitas, Rapid City, Manitoba, All Rights Reserved